TLAERTM Equipment
I DO NOT SELL THE MANNEQUINS, THE MUD LANCES, THE NICOPOLOUS NEEDLES, OR OTHER TLAER EQUIPMENT any more.
There are many places to get these items now - I don't enjoy selling and marketing stuff - but send me an email at delphiacres@hotmail.com and I can provide suggestions for sellers of the equipment you need.
SPREADER BAR and A-FRAME – IMPROVED VERSIONS AVAILABLE AT http://rescue.hast.net/
I do not sell these – Dr. Kathleen Becker's are better and they are ALUMINUM so they are lighter.
-----------------------------------------------------------------
TLAER logo golf hats.... only in the color shown...SAND....one size fits all with Velcro closure.
$25 including shipping in the USA, ($40 for two with shipping) or if you see me at a course they will be $20 each ($36 for two). If you want them in quantities up to 25 they are $18 each plus shipping - if you want bulk please email me. Checks to :
TLAER, Inc.
1787 GA Hwy 18 East
Macon, Georgia 31217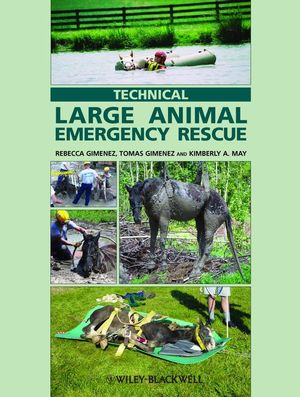 ------------------------------------------------
"TECHNICAL LARGE ANIMAL EMERGENCY RESCUE" Textbook – recommended reading before taking a TLAER course and certainly the definitive addition to your disaster and emergency library. If you don't want to purchase one for yourself – consider DONATING one to your local emergency responders (animal control, fire department, state patrol office.)
Purchase at online booksellers such as Amazon, Barnes and Noble, etc. http://www.wiley.com/WileyCDA/WileyTitle/productCd-0813819989.html
See TABLE OF CONTENTS on this book at http://www.wiley.com/WileyCDA/WileyTitle/productCd-0813819989,descCd-tableOfContents.html
Example Reviews of "TECHNICAL LARGE ANIMAL EMERGENCY RESCUE":
"Technical Large Animal Emergency Rescue is an excellent resource on a topic for which little information is readily available. The chapters offer a mixture of general information as well as more detailed point-by point descriptions of specific emergency procedures... [describes] aspects of large animal rescue that cannot be easily found elsewhere. This text is ideal for training support staff, such as local volunteers and search-and-rescue teams." - Journal of the American Veterinary Medical Association
"This valuable new publication is appropriate and timely... almost every conceivable emergency rescue situation is covered, including water and unstable ground, loose animals, trailer incidents, and barn and wildfires. Technical Large Animal Emergency Rescue is an invaluable reference. It provides a history of the field, a review of current understanding, and expert guidance that should be incorporated into the National Disaster Management System and adopted for use by state and local emergency response and animal care and control professionals." - JAALAS
"Readers of Technical Large Animal Emergency Rescue will gain tremendous understanding of how to handle many common and unusual large animal rescue scenarios. This text is a must-have for large animal veterinarians, whether they practice ambulatory medicine, work in public service, or are interested in animal rescue and disaster medicine. This book is also a useful training tool for veterinary technicians and veterinary students." - Compendium Equine
RESQUIP, LTD. RANDY Rescue Horse MANNEQUIN -
See tons of photos and information on RANDY'S FACEBOOK PAGE at https://www.facebook.com/pages/Randy-Horse-Rescue-Mannequin/110014909076784https://www.facebook.com/pages/Randy-Horse-Rescue-Mannequin/110014909076784




Dr. Rebecca Gimenez endorses the "Rescue Randy" Horse Mannequin and utilizes "Rescue Randy" in TLAER, Inc. Training Courses.
EMAIL delphiacres@hotmail.com or call 214-679-3629 for contact information - there are many options for Randy including putting your LOGO on the side of the horse.... this is the perfect training horse mannequin for veterinary schools, TLAER training events, and other uses of a realistically weighted mannequin.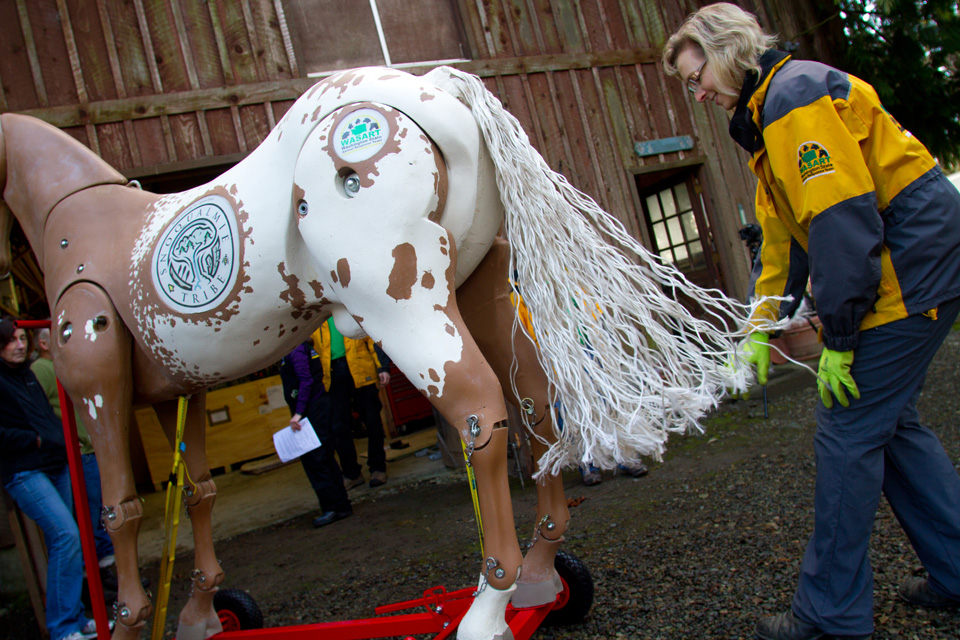 Several people have asked how many Resquip mannequins are in the USA -
2 in California at a private facility (anonymous) - White
2 at University of California Davis - Brown Paint and 1 Bay
1 at the TLAER West facility in Half Moon Bay, California - "Rocky" - Black with white star
1 in Nevada at the State Public Safety Training facility - "Nigel" - Brown
1 at the TLAER Int'l training facility in Macon, Georgia (mine - "Torque Two" - also an appaloosa!)
2 at University of Florida Vet School - "Randy" one white and "unknown name" one brown
1 at Connecticut SART - unknown name - Bay
1 at EERU in Kansas City, Missouri - "Stormy" - Palomino but with black mane and tail
1 at Louisiana State University Vet school - "Mayhem" Bay with white tail
1 at New York Mounted Police headquarters, New York – Bay with NYPD logo
1 at Texas A&M and TEEX facility in Texas - dapple gray "Aggie"
1 at WASHINGTON State SART – Brown Appaloosa with Brand
1 at NORTH CAROLINA SART – Gray Appaloosa with logo