TLAER OVERVIEW OF COURSE IN BOGOTA, COLOMBIA 2011 - https://www.youtube.com/watch?v=o9jrXAIRW1c WSPA
HORSE LIFTED OUT OF A WATER TANK IN AUSTRALIA - https://www.youtube.com/watch?v=modXqmEqF6s Anthony and Sonya
MS TASK FORCE OVERVIEW 2012 OF TLAER TRAINING - http://www.youtube.com/watch?v=qEaYYOIaqxM
ANOTHER OVERVIEW OF A TLAER TRAINING EVENT - https://www.youtube.com/watch?v=8KLdq5-zKHo NickerNews
RADIO INTERVIEW - http://www.npr.org/2012/03/06/148021949/first-responders-trained-in-animal-rescues at the TLAER International Training Facility, Gray, GA
TRIAGE OF LARGE ANIMALS IN DISASTERS - http://c0.horsesa.asn.au/wp-content/uploads/2013/09/Triage-of-large-animals-in-disastersAdelaide2013Pub.pdf Dr. Chris Riley
HORSE RADIO interview http://www.horseradionetwork.com/2015/09/11/horse-tip-daily-1157-by-kentucky-performance-products-natural-disaster-dos-donts-with-dr-gimenez-and-thehorse-com/ Dr. Rebecca Gimenez
HORSE TRAILER AND TRANPORT SAFETY - BEST PRACTICE RECOMMENDATIONS - Dr. Sharon Creiger and Dr. Rebecca Gimenez, editors - https://www.researchgate.net/publication/283794562_Non-Commercial_Horse_Transport_New_Standards_for_Trailers_in_Canada
BARN FIRES - "Fire Safety in Horse Stables" by Penn State and http://www.equisearch.com/horses_care/barn-fire-2/ by EquiSearch Elaine Pascoe
TheHorse.com- Barn Fires TIPS FOR BARN FIRE PREVENTION
Nicker News- Moving euthanized or deceased equine
Animals in Emergencies - An Owners Guide
Information for Livestock Owners
BOOKS / MAGAZINES / JOURNALS
THE ONLY TEXTBOOK ON "TECHNICAL LARGE ANIMAL EMERGENCY RESCUE" written by GIMENEZ, GIMENEZ and MAY - available online booksellers or visit http://www.wiley.com/WileyCDA/WileyTitle/productCd-0813819989.html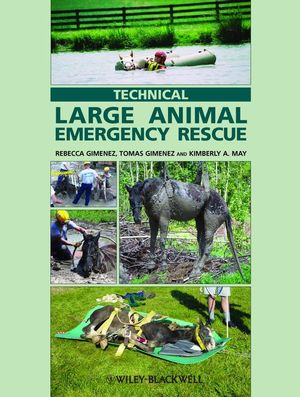 "Manual of Equine Emergencies" by J.A. Orsini and T.J. Divers, Editors. 2nd, 3rd and 4th ed. 2014, W.B. Saunders https://evolve.elsevier.com/cs/product/9781455708925?role=student (yes - there
is an entire chapter in this about TLAER emergencies...)
Ed Robinson Editor - Current Therapy in Equine Medicine (2014) new 7th Edition https://evolve.elsevier.com/cs/product/9781455745555?role=student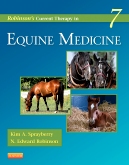 (with a chapter about Transportation Incident Response for Veterinarians)

"Animal Rescue in Flood and Swiftwater Incidents" by Slim Ray
"Equine Veterinary Nursing Manual" Edited by Karen Coumbe
"The Equine Ethogram Ð a Field Guide to Horse Behavior" by Sue McDonnell
"Animal Management in Disasters" and "Rescuing Rover: A First Aid and Disaster Guide for Dog Owners" by Sebastian Heath
"Natural Horsemanship" by Pat Parelli
"Restraint and Handling of Wild and Domestic Animals" by Murray Fowler
"Save Your Horse"- by Michelle Staples (featuring TLAER's Ariel Painted Pants in Becker Sling on the cover)
"Horses of the Storm"- by Ky Mortensen, The story of the horses rescued from Hurricane Katrina
"Molly the Pony" - by Pam Kaster
MAGAZINE - Advanced Rescue Technology
MAGAZINE - Firehouse http://www.firehouse.com/
MAGAZINE - The Horse http://www.thehorse.com/ IF YOU ONLY GET ONE MAGAINE FOR HORSE HEALTH - this is the one to get.
-----------------------------
PERSONAL PREPAREDNESS - WINTER TIME!
Winter Storm Emergency Kit - This visual guide, and the article that accompanies it, outlines how to prepare for one of winter's most common problems: power outages. A winter storm kit can keep your family safe and warm and keep an inconvenience from turning into a true emergency.
Home Winterization Checklist - Many people think of home weatherization as a complicated, expensive task. In actuality, just taking the easy, DIY steps outlined in this visual guide will keep your home protected from the weather and probably save you some money on your electric bills as well.
What's Your Winter Weather Scenario? - Whether you're expecting freezing temperatures, winter weather, or strong winds, this flow chart helps you figure out what damage your home might suffer -- and what steps you can take to prevent it.
Winter Weather Flood Risks - Most people don't think of floods as a winter emergency, but melting snow and frozen soil can easily cause the water to rise outside and inside your home. Follow the tips in this graphic to reduce your chances of experiencing a disaster.
Winter Car Emergency Kit Checklist - From hazardous driving conditions to freezing temperatures, winter is a tough time of year for drivers and their vehicles. This printable checklist tells you what to pack in your trunk so you'll be prepared for car trouble, an accident, or any other emergency.